What are you going to do with your songs? Need a Publishing or Licensing Deal? Don't them go to waste! We have a lot of great music industry leads and contacts that you could submit to!
Now you have an easy outlet to get your songs heard and exposed to important publishers right away for music licensing opportunities, placement in Film, TV, Video games, etc. Online Music Promotion to Major Film Companies, TV Advertising Agencies and Music Licensing Networks websites who are looking for music to license every day!
Get your songs placed online in top music publishers websites that are viewed by thousands of advertising agencies, film music supervisors, Film companies and TV production companies daily!
Once your music is posted it will be available for sampling by key advertising agencies and music supervisors regularly who are searching for music everyday around the world! Your songs will have a chance to be heard regularly by potential buyers!
We offer Placement Packages – choose the one that's right for you and your budget: Bronze, Silver, Gold, or Platinum.
SONG PLUGGING & INDUSTRY REPRESENTATION
1. SONG PLUGGING MEMBERSHIP – $299. per year
CURRENT MUSIC INDUSTRY REQUESTS AND DEALS! SONG PLUGGING MEMBERSHIP
Pitch your music to music supervisors, Film/ TV Directors, advertising agencies and current music industry leads around the world!
We provide the leads, letting you know what the demand is every month. We are in contact with film supervisors , advertising agencies on a regular basis, and keep up on new movies being made in pre-production stages when they are looking for new music.
The fee per song pitch is $5.00 for electronic submission and/or $25.00 for cd and press kit mailing.
If you are offered a deal, then we will contact you and assist you with negotiating the deal or contract.
You are then able to submit songs to any of the oportunities and music leads we place on our website.
2. SONG PLUGGING INTERNET PROMOTION
Increase your chances daily for getting your music licensed online! Placement in at least 3 major online websites.
PRICING – Music Licensing Internet Placement:
2 Song Package $500.00 – Per Year
5 Song Package $800.00 – Per year
12 Song Package $1000.00 – per year
First Step
Sign UP, Return Payment Form Send Us Your Music by MP3 and 5 copies of your CD.
Second Step
We will upload your music into existing music licensing networks. You will then be notified right away when any company or agency requests your music for licensing, or TV/film placement If your music is requested, we will assist you with negotiating an agreement and licensing contract!
Third Step
Keep writing new material, knowing that your music is now being heard by the right people, and you have a place to promote your music Cd's and Mp3's right away!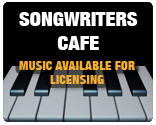 3. GET BOTH: MEMBERSHIP AND INTERNET PROMOTION
SONG PLUGGING REPRESENTATION, Online Music Industsry Leads and Music Internet Placement for Licensing Membership Fee $450 – $850.00.
4. PERSONALIZED MARKETING CAMPAIGN – Song Plugging to Your Favourtie Recording Artists, Music Manager or Producer
Individually Targeting Marketing Plan $1000.00 – $1500.00
Songs sent directly to Music Managers, Producers and Record Labels, to well-known Recording Artists and new up and coming recording artists signed with a record label.
Artist Representation and Marketing at World Music and Film Conferences.
TO BECOME A MEMBER:

Download payment method form
Complete the Form with the Service you wish to Join
Fax / Email it back to : 416- 620 – 5912, or info@whiteeaglerecords.ca
Call us with any questions or to discuss your needs.