Ongwriter Profiles
David Ganson is a very soulful songwriter and lyricist based out of Ontario, Canada. He has written many folk, easy listening songs about coping with various life situations.

Song Repertoire:
Never Again
Possible Dream
I Cry No More Tears
Lost Child
Courage Within
Cry
My Princess

Maureen Smith is a recording artist , songwriter, composer, pianist/ vocalist, solo entertainer, professional musician who founded and developed White Eagle Records Limited. Maureen's last CD, "Spirit, Songs of Inspiration", is distributed and broadcast across North America,in addition to worldwide on the Internet.
read more…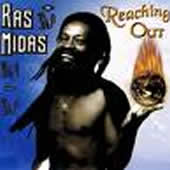 Ras Midas has collectively sold over 750,000 records worldwide. His first international hit single was a Reggae Pop Beat release, "Kudea-A-Bamba", recorded in English and Swahili for Island Records which sold half a million records worldwide. "Rastaman In Exile" earned album of the year in France in 1982 and sold over 150,000 copies worldwide. Internationally known singer/song writer and reggae artist, Jamaican born Ras Midas has professionally produced dynamic Reggae and Pop Music since 1974. Inspired by the overall acceptance of his music, Ras Midas has just completed his ninth album, "Reaching Out". Featuring 15 new original tracks it blends the classic roots reggae sound with hip hop dance hall elements.
read more…
Profile Of Rosemary Kolasa

Rosemary Kolasa was born in Uganda, but moved abroad in 1975. She migrated to British Columbia, Canada via England after completing her studies in Nursing. Her music is inspired by her experiences working night shifts as a nurse, as she channels her passion for helping others into catchy songs with uplifting messages. Her natural talent for songwriting is evident on her new album "Sunny Roses," featuring the inspirational anthem, "Be Your Own Boss." Selections from the album can currently be heard at White Eagle Records Ltd.'s "Songwriter's Cafe."
read more…